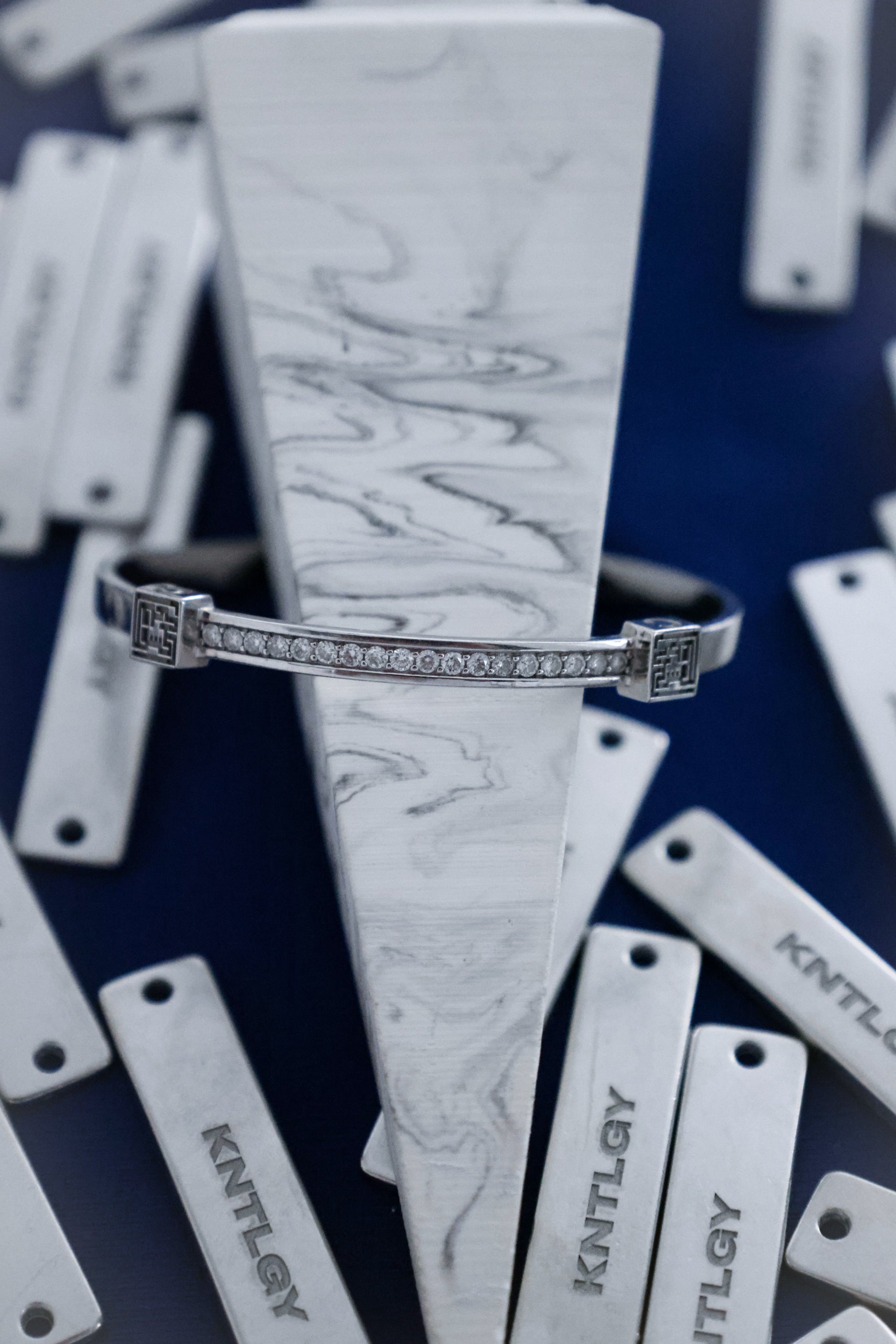 KNTLGY K1 Narrow Diamond Hinged Bracelet
Wrapped around the wearer in a continuous, unbroken circle, this hinged bangle features scintillating diamonds and a strong KNTLGY Cube motif at the right and left side with Turkish Calligraphic Logo Detail. 
Components:
18k white gold with round brilliant diamonds.
Size medium - Standard
Fits wrists up to 6.25"
Carat total weight 1.00
KNTLGY K1 Narrow Diamond Hinged Bracelet